2. Jack The Ripper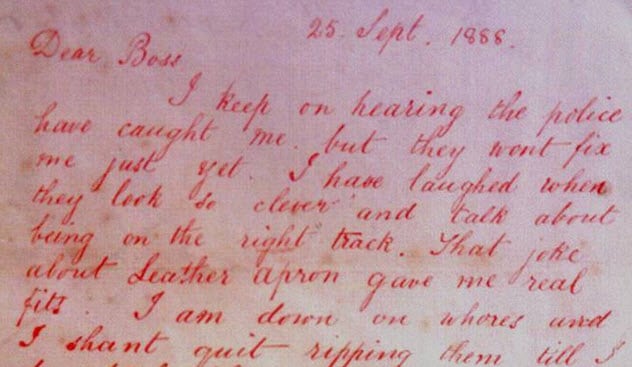 The terrifying case of Jack the Ripper still haunts London today. In 1888, the chilling serial killer targeted impoverished areas around Whitechapel. The bodies of his victims were discovered with their throats cut open and with abdominal mutilations.
On September 27, 1888, the Central News Agency received this letter (which they believed was a hoax):
The next job I do, I shall clip the lady's ears off and send to the police officers just for jolly, wouldn't you. Keep this letter back till I do a bit more work, then give it out straight. My knife's so nice and sharp I want to get to work right away if I get a chance. Good Luck. Yours truly, Jack the Ripper.
Three days later, a double murder took place. True to his word, the ripper cut a portion of the earlobe off his victims. The case has never been solved.