6. Ian Brady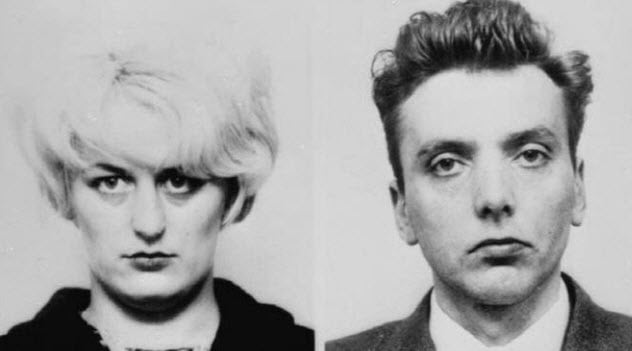 The "Moors Murderers," Ian Brady and Myra Hindley, killed five children between 10 and 17 years old in the early 1960s. Three graves were discovered on Saddleworth Moor in Manchester, England, but the killers never revealed the final resting place of their other victims. Hindley claimed that she was under Brady's spell and that she took part in the crimes against her will. However, he tells a different story.
In one letter that he wrote from prison to a journalist, Brady explained:
Hindley has crafted a Victorian melodrama in which she portrays herself as being forced to murder serially. We both habitually carried revolvers and went for target practice on the moors. If I were mistreating her, she could have shot me dead at any time. For 30 years, she said she was acting out of love for me; now she maintains she killed because she hated me—a completely irrational hypothesis. In character, she is essentially a chameleon, adopting whatever camouflage will suit and voicing whatever she believes the individual wishes to hear. She can kill, both in cold blood or in a rage.