3. Dennis Rader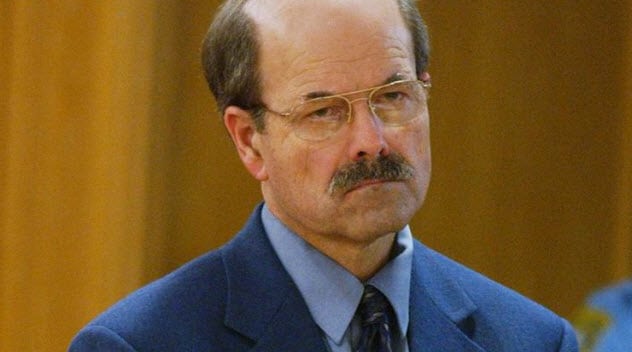 Dennis Rader gave himself the title "BTK" after his chilling murder method of "Bind, Torture, Kill." Between 1974 and 1991, Rader killed 10 people in Sedgwick County, Kansas, with gaps in between to dedicate more of his time to being a family man. Rader believed that he could outwit the police, so he sent them taunting letters.
One of his poorly written letters read:
When this monster enter my brain, I will never know. But, it here to stay. Society can be thankfull (sic) that there are ways for people like me to relieve myself at time by daydreams of some victim being torture and being mine. It a big compicated (sic) game my friend of the monster play putting victims number down, follow them, checking up on them waiting in the dark, waiting, waiting. Maybe you can stop him. I can't. He has areadly (sic) chosen his next victim.
He signed it, "Yours, Truly Guiltily, BTK."
He was caught after he upgraded his technology and sent his letters on a floppy disc, which was immediately traced to him.